Afraid of Heights on a hot air balloon
Many people think they would not enjoy a hot air balloon ride because they are afraid of heights. In fact, ballooning offers an opportunity to experience heights without fear. Because the balloon travels with the wind, you feel no wind against your face-- it is a supremely peaceful experience! In fact, Tucson Balloon Rides Pilot Kevin Wilbur claims that he is mildly afraid of heights yet it never affects him while ballooning!
Here are some testimonials from customers who weren't sure if they could do it:
"For years I wanted to experience a balloon ride but always found a reason not to-- fear of heights being the main issue. Kevin calmed my anxiety with his expertise and scientific explanations, helping to assure even the most dubious that it is possible to relax and enjoy at higher elevations. As I write this I'm still aware of the fears I felt when we first left the earth, and how gradually they lessened until I could enjoy the ease of moving toward the mountains and begin to truly be present to where I was. Keeping my feet grounded although I felt I was not, helped a great deal. And I missed the mountain lion for fear of looking down, but overall, was thrilled with the experience!"
-- Barbara Goldberg, New Mexico"I was scared when I saw how big the balloon was in person, but decided to go up anyway. At first, I didn't want to let go of the corner post, but Kevin created such a relaxed and friendly atmosphere and was such a competent pilot that I felt totally safe. I was able to let go and enjoy the ride, and I wasn't even scared for the landing!"
--Katie Rutterer, TucsonFOR RESERVATIONS click the button below
Powered by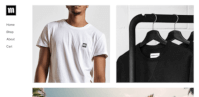 Create your own unique website with customizable templates.